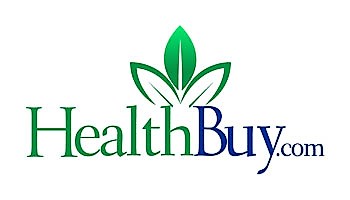 We just returned from southern California where we attended Natural Products Expo West, the world's largest natural and organic food show. We walked miles (literally about 7 miles per day) to see what's hot and new in foods and beverages.
Here are our
top 5 trends from the show:
CBD Edibles Galore
Since hemp-derived CBD is legal in all 50 states, there were hundreds of brands touting their new hemp-derived CBD products for their wellness benefits. We came home with bags of samples of CBD tinctures, soft gels and vitamins along with candy, honey, tea and other products made with full spectrum CBD. CBD is generally hemp-derived so it doesn't contain THC (the psychoactive compound in cannabis) and you won't get a buzz from these tasty edibles.
Regenerative Replaces Sustainable
Some 75 percent of the foods we eat come from just 12 plants and 5 animals. To increase diversity, several food companies are embracing more diverse ingredients and crop biodiversity for a more "regenerative" agricultural system.
http://www.lnk123.com/aff_c?offer_id=1821&aff_id=409365
General Mills announced that it would be using regenerative ag techniques on a million acres of farmland by 2030. Both Unilever and Danone are multinational companies also looking for ways to promote regenerative agriculture. Look for smaller brands, like start-up Kuli Kuli's moringa and Varietal crackers, that are investing in sustainability and the regenerative movement too.
Oh My Oats!
Oat-infused products were everywhere at this year's Expo. Almond and soymilk are being pushed aside for oatmilks, which are proving to be the darling of the nondairy milk alternatives. Oatmilk is considered more sustainable and has a neutral flavor more similar to cow's milk.
We liked Elmurst 1925 from New York and Mooala creamy coconut oatmilk. Some of our favorite oat-based snacks included Enjoylife's Breakfast Ovals, Oats Overnight (just add your favorite milk), and Bobo's oat bars, cookies and toaster "pastries". They make oats more portable than ever.
'Shroom Boom
Love fungi? If so you'll be thrilled to hear that there's been a boom in all things mushroom. Mushrooms are being touted for their health and wellness benefits, including immune-boosting and anti-cancer properties.
With Outstanding Food's Pig Out Plant-Based Chips, you'll think you're eating bacon, but actually they're just mushrooms with amazing texture and flavor. Similarly, Pan's Mushroom Jerky are vegan, soy-free, gluten-free and high in fiber and vitamin D. We also liked Applegate Farm's Blend Burgers that reduce the amount of organic beef or turkey in a burger patty and fill it out with organic mushrooms. These tasty burgers make it easy to amp up the veggies in your diet.
Mouth-Watering
Plant-Based Burgers…Finally
Plant-based was another huge trend at the show, and new mouth-watering plant-based burgers were drawing big crowds. We liked Morningstar Farms new Cheezeburger, a vegan quarter pound patty with plant-based cheddar "cheeze." Delish. We also liked Strong Roots' hearty quinoa and kale burger, which provided great taste and texture. And, for a burger that looks and cooks like real beef, you'll want to try Sweet Earth Foods Awesome Burger, a soy-based meat alternative.
Top Five Healthy Food Trends to Watch is a post from: Appetite for Health